40-80% of your revenues are spent on employee salaries 
If you're a leader of people and you've struggled with getting people to do what you want, to the standards you expect, then this is for you.  I'll share how to identify which performance issue you're dealing with and how to fix it and you'll also get an inside look at 2 former clients and how they dealt with can't and won't.
What's your return on that investment?
Depending on your business sector, you spend between 40 and 80 percent of gross revenues on employee salaries and benefits according to the Society for Human Resource Management.  And at the end of the day, a salary is like any business expense, it's an investment.  And like any other investment you should get a return on that investment. Your return is low when you experience team performance issues.  To increase that return and positively impact your business growth, team alignment and optimal performance is the key. 
When you struggle with getting people to do what you want, to the standards that you expect, you have an opportunity to make things better.  To do that you need to ask, does the employee have the skills, experience or talent to do what you ask? Or is it a question of motivation?  How you deal with the issue depends on that distinction.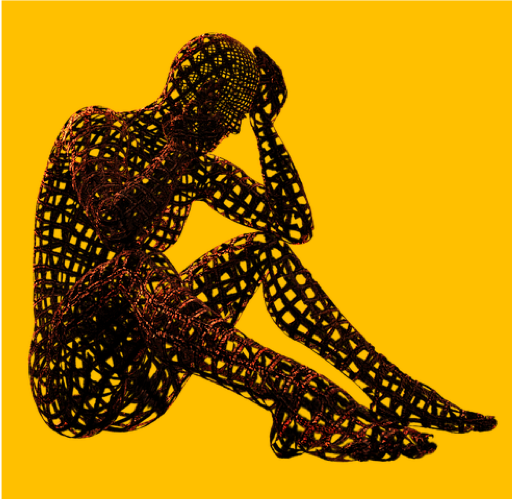 Can't:
So let's start with Can't:  The employee does not have an understanding of what's required, or the skills or experience to do what's needed.  One of the biggest hiring mistakes I made was a classic example of this.
I wish I never hired, we'll call him Jim.  He was a super nice guy, fit our culture perfectly, was super enthusiastic and passionate about our vision, was fun to work with and always produced great work.  He was perfect in every way except for one.  He didn't have all the skills to do the main thing that we hired him for.  And because he was such a nice guy and great in so many other ways, we decided to keep him.  To solve our skill gap we tried training him to get the skills and when that didn't work, we adjusted his responsibilities and changed his job.  Which still left us with a skill gap that needed to be solved.  That stupid decision cost me a lot of money and had far more reaching consequences than I ever imagined.
Here's another example of can't:  My client needed someone yesterday, so he hired the best of the candidates that he received.  The candidate interviewed well, was personable and talked about the experience he had doing the work that was required.  However, when he started, he was slow and it became obvious that he had exaggerated his experience.  The business owner had to train him which he was fine with, but it required a lot of extra time explaining the same things over and over again.  After 2 months of trying, I advised the owner to let his new employee go because hiring this person hadn't solved his problem and was in fact adding to it, so his return on the investment was super low.
As you can see, if performance is a case of "Can't" the question becomes, can the skills be trained or is something more drastic required?  Additional questions that you need to ask are:  How long would it take for the employee to get up and running to your standards? How much will it cost, in training dollars and time from others who need to fill the gap while training is happening?  And, can you afford it?  Once you know the answers to those questions, you'll have the knowledge to make an informed decision on whether to train her or let her go and hire again.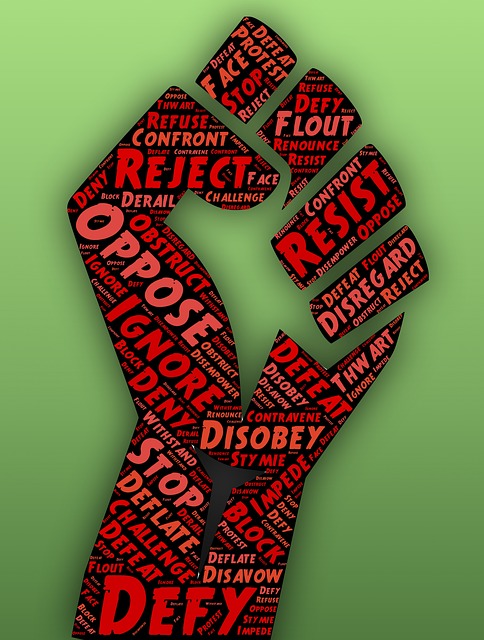 Won't:
If the performance issue is as a result of motivation or "Won't", you'll need to get clear on why? Reasons can range from lack of understanding, to uninspired or demotivated, to anger or resentment.  The key here is whether the employee performed to your standards in the past?  If so, why the change?  Let me tell you a little story to illustrate how this might happen.
A client came to me because she really hated going into work.  She was demotivated because the atmosphere in her business was horrible and it was affecting her whole team and her clients.  She had a small team of 8 employees now but when she first started it was just her and a good friend who became her first employee.  That employee, let's call her Kathy, was wonderful.  She was highly motivated, highly responsive to their customer's needs and a joy to work with.  When my client called me things had progressively gotten bad.  Now Kathy was short with the owner in meetings, made a lot of complaints under her breath, and only did the bare minimum with customers.  The team was taking notice and it made working in their small studio quite uncomfortable for everyone.
When I spoke to the client the first question I asked was, what had changed.  My client wasn't really sure, and she expressed fear that things would get worse if she tried to fix it on her own.
Here's what we did:
The owner told her team that she hired me to help the company become more efficient and productive
I interviewed each person on the team to get a clear understanding of what was working and what wasn't. This included everything from processes to team dynamics
Based on the feedback we did a conflict resolution process. I facilitated the process to allow both the owner and Kathy to be fully heard, a resolution agreed to, and steps to help them achieve their new mutual goals.
I'm happy to report that the air was cleared.  It turned out that the issue started from a feeling of being under appreciated for the extra work that Kathy did when she was left in charge during the owner's 8-week leave. This then spiraled into resentment and anger.  Once everyone was heard, the conflict was resolved quickly and ended in tearful hugs.
To bring this win back to the team my client implemented a few other recommended team building techniques and changed how work was done.  These included regular weekly team meetings that started with each member saying something they were grateful for about the team as a whole or an individual member.  This was followed by a round table where everyone reported on their priorities for the week and included requests for help to get the job done even better.
Resolving this issue and making those 2 changes transformed the atmosphere completely.  After 2 years, I received a call from this client and she let me know that the team was doing really well.  They were extremely collaborative, positive, and actively looked for opportunities to appreciate each other.  The business was doing great and more importantly, the owner loved her company again.
Over my 26 years of experience working with teams, I've noticed that performance often comes down to a heartfelt conversation.  Unfortunately, those skills aren't taught in most business schools or in most companies but are necessary to motivate and inspire. 
Next week I'll share more on motivating and inspiring your team to new heights.  In the meantime, if you want to learn more about successfully navigating difficult conversations, I'm offering a 1-hour training on March 13.  Check out the details here.
And if you want to get the results that my client got, I've included a free tool to enhance your team's performance.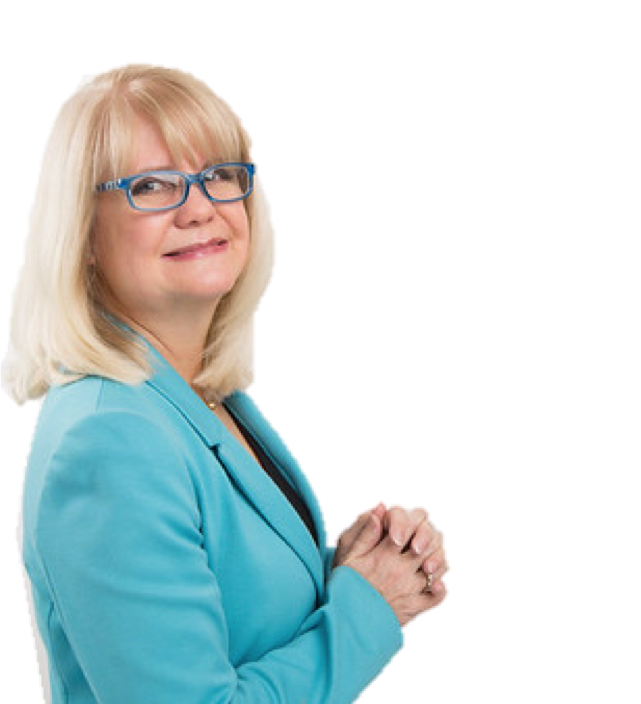 Founder and CEO
DreamTeam.Solutions
and
Crysalis People Solutions Inc.
Hi, I'm Angela Heit and I'm a self-professed serial entrepreneur.  I'm currently running my third business and just launched my fourth.  I was fortunate to have built my second venture into a multi-seven figure business in 4 short years before I sold it.  So, I understand what it takes to grow a successful business and how the day-to-day demands keep you so focused in "do mode" that building leadership skills becomes a low priority.
'Improving your leadership skills will increase the trajectory of your business growth and elevate your day-to-day happiness' 
For more than 25 years I've helped 100s of small business and fortune 500 clients build better teams.  Based on that experience, I've launched  DreamTeam.Solutions, a resource site for Business Owners and Leaders to learn from both the mistakes and successes of my clients.
From Leadership Skills Training that gets you results in just 15 minutes per day; to Practical Quick Tips; to Free Templates; to Coaching and Solutions, everything helps you build your skills and make a bigger leadership impact that propels your business growth.
To your success,   
Some past corp clients I've worked with